Client Code:

CDP667
CDP Data Collection Form
EDD:

11/03/2021
First Pregnancy?
Where did the client give birth?

Corvallis
Provider:

Eliza Cooley
Primary Insurance:

IHN
Priority Medicaid Populations (check all that apply):
Date of Referral:

08/24/2021
Doula:

Heidi Donahue
Meet and Greet Date:

09/14/2021
Method:

phone
Date of 1st Prenatal:

09/18/2021
1st Prenatal Attended By:

Holly, Heidi Donahue
Location of 1st Prenatal:

clients home
Time:

1.5
Notes:
referred to healthy families.
spoke about what kind of support they have (the only support she has in her boyfriend) asked what kind of support from me would be helpful
discussed role of a doula and what we do/do not do
talked about fears/anxieties surrounding birth
went into her family history and spoke about the death of her mom and rough upbringing and reasons for zero outside family support
Date of 2nd Prenatal:

10/20/2021
2nd Prenatal Attended By:

Holly, Dustin, Heidi Donahue
Location of 2nd Prenatal:

clients home
Time:

2 hours
Notes:
met Hollys partner dustin, he is super excited for August to arrive and was eager to hear about what kind of support I can offer during labor/birth. would love some guidance of how to help her manage during labor.
worked on a birth plan, but she is super flexible. they both have a lot of trust in her provider and will do whatever she thinks is best.
talked about how distraction during pain works best for her.
plans to use epidural for pain management, open to IV meds for pain is she is struggling before she wants an epidural. wants to use hydro therapy and massage as well.
talked through when to call me and when I can meet them during the labor process.
Total Prenatal Hours With Client:

4.5
Date of Doula Arrival:

10/30/2021
Time of Doula Arrival:

19:30
Birth Attended By:

Emily Yeast
Date of Doula Departure:

10/31/2021
Time of Doula Departure:

20:00
Client birthed?

Yes
Total Hours With Client:

23.5
Date of 1st Postpartum:

11/04/2021
1st Postpartum Attended By:

Heidi Donahue
Location of 1st Postpartum:

phone
Time:

45 mins
Notes:
Baby Gus was admitted to Albany hospital for light therapy for Hugh Bilirubin levels. talked with Holly about how that was going and how she was feeling emotionally. she is in awesome spirits. talked about how her body is feeling and how her stitches are feeling from her tearing at birth. she says she feels pretty good, just tired. talked through breastfeeding challenges/successes.
she still has her sense of humor which is great! she is just ready to get home with Little Gus
Date of 2nd Postpartum:

11/10/2021
2nd Postpartum Attended By:

Heidi Donahue
Location of 2nd Postpartum:

clients home
Time:

2 hours
Notes:
asked about if she was planning to work with healthy families since I put in a referral for her during the prenatal visits and she said no, she decided not to do it for now.
Little Gus is doing great, they had just come back from his pediatrician appt and his bilirubin levels continue to decrease and holly and dustin aren't concerned and they both think he is doing wonderfully. they are SO in love with Little Gus, and getting to see how great of a partner Dustin is being to Holly by helping her and taking care of Gus is amazing. Holly feels great physically and emotionally, and she is just glowing and so happy. they talked about their routine since coming home and how they are taking turns with sleep etc.
Gus seems to be doing a lot better with breastfeeding and has passed his birth weight now.
she processed some of her birth story with me as well, and filled me in on the birthing part that I wasn't there for.
Total Postpartum Hours With Client:

3
# of telehealth/in person visits during course of care:

4
# of text messages during course of care:

40
# of phone calls during course of care:

2
# of emails during course of care:

0
Date Created:

November 11, 2021

ACEs Scale
While you were growing up, during your first 18 years of life:
Did a parent or other adult in the household often swear at you, insult you, put you down, or humiliate you? OR Act in a way that made you afraid that you might be physically hurt?

1
Did a parent or other adult in the household often push, grab, slap, or throw something at you? OR Ever hit you so hard that you had marks or were injured?

1
Did an adult or person at least 5 years older than you ever touch or fondle you or have you touch their body in a sexual way? OR Try to or actually have oral, anal, or vaginal sex with you?

0
Did you often feel that no one in your family loved you or thought you were important or special? OR Your family didn't look out for each other, feel close to each other, or support each other?

1
Did you often feel that you didn't have enough to eat, had to wear dirty clothes, and had no one to protect you? OR Your parents were too drunk or high to take care of you or take you to the doctor if you needed it?

1
Were your parents ever separated OR divorced?

1
Was your mother or stepmother: Often pushed, grabbed, slapped, or had something thrown at her? OR Sometimes or often kicked, bitten, hit with a fist, or hit with something hard? OR Ever repeatedly hit over at least a few minutes or threatened with a gun or knife?

0
Did you live with anyone who was a problem drinker or alcoholic or who used street drugs?

1
Was a household member depressed or mentally ill or did a household member attempt suicide?

1
Your ACE Score:

7
Did a household member go to prison?

0
Date Created:

November 11, 2021

Birth Summary
Summary:
Birth reflection CDP667
I arrived at 7:30pm to meet the client at Corvallis hospital. She had been in labor all day and her contractions were increasing in frequency. We spoke on the phone around 5:00pm and during our 10 min phone call she had 3 contractions and wasn't able to talk through them so she asked if she could go to the hospital, and I said if shew felt that's what she needed to do, then she should do it.
When I got to the hospital, she wasn't admitted yet but they were keeping her for 2 hours for observation. She was only dilated 1 cm. But her contractions were very frequent and very painful, and she was struggling to get through them so I stayed and used massage, counter pressure, and encouraged her to get up and move around, use the birth ball etc because she was wanting to just stay in bed but was hurting so badly staying in one spot.
The midwife said she hadn't processed with dilation after the 2 hours was up, so they planned to give her a shot of morphine and anti nausea meds and send her home to sleep for a few hours, but then as she was waiting for the nurse to come in and do the shots, her water broke and her blood pressure had a 4th reading of high pressures so the midwife said the plan had changed and they were admitting her. Her contractions were still going very string and I continued comfort measures. Things kept going really slow as far as cervical change and eventually after many many hours, they started Pitocin and after a couple hours of the Pitocin running, the client was ready for an epidural.. she received the epidural around 5:30am. Clients partner spent most of the night sleeping, so I stayed awake with the client and kept doing massage, and talking with her and keeping her calm. At around 12:00pm, the midwife checked her cervix and she was 8 cm. And at this point I was so exhausted from being awake for so long and all the physical work of counter pressure and massage. The midwife came to check her again at 22:00 and her cervix hadn't changed at all. I was feeling sick from lack of sleep at this point and knew it was still going to be awhile longer until baby was born so I called Rosalyn and asked for a replacement doula to come if at all possible. Rosalyn came to relieve me at 3:30pm. When I left, client was still 8 cm. And had finally fallen asleep for a nap thankfully. I talked with her partner and introduced Rosalyn and thanked them for allowing me to be with them during this special time in their lives. I gave Rosalyn an update on how the labor was going and then left.
AT 11:29 am on 10/3/1/21 doula Heidi texted saying that she had been at
back-to-back births the past 2 days and has had very little sleep. Client
was 8cm at 10:00 am and Heidi was going to try and push through it. I
started looking for a doula to spell her. At 1:02 pm Heidi texted saying
she ate something and was feeling better and was going to wait until the
client was checked again. At 2:06 pm Heidi texted saying that the client
was just checked and was still 8cm, and that Heidi could stay until 3:30 pm.
I was unable to find a doula to spell Heidi; a plan was made for me to go.
I arrived at the hospital at 3:32 and relieved Heidi. Holly was sleeping
and partner Dustin was by her side.
She rested on and off through labor. We tried several different positions
to help with fetal decals and to relive pain in Holly's left hip. She was
having carpal tunnel in her right hand; I gave her a hand and arm massage
with coconut oil and Ylang Ylang EO.
Throughout my time with her she appeared to be in good spirits and well
supported by partner, Dustin. They are excited to have a Halloween baby.
At 4:44 pm she was complete. Decision to labor down was made. She was
cared for by Emily Yeast, CNM, a family practice resident, and Ashley, R.N.
She was nauseous and vomited at 5:24. She reported being exhausted and
having a lot of pain in left hip. I pushed the call button and informed the
nurse the she was ready to push.
At 5:50 she started pushing. There was good maternal effort with pushing.
The team supported her and encouraged her to rest between pushed. Moved to
a left side-lying position to help with left hip pain. At 7:40 baby August
'Gus' was born. Holly and Dustin were overjoyed. There were no
complications. Placenta was delivered about 8 minutes later.
Holly had a left vaginal wall and labial tear that was repaired by the
resident.
They are in bed and bonding well, skin to skin. A lactation consultant was
planning on visiting them.
Date Created:

November 11, 2021

Invoice Form (Credentialed Doulas)
Invoice Date:

11/11/2021
Check All Services Provided:
Global Package: 2 Prenatal, Birth, 2 Postpartum

Client Confidentiality Release Form
Doula's name:

heidi donahue
Signature: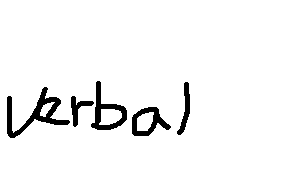 Date signed:

09/18/2021
Date of birth:

09/26/1989

CDP Letter of Agreement
Client signature: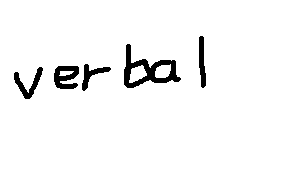 Date signed:

09/18/2021

Required Documents Checklist
Confidentiality Release Form:
CDP Data Collection Form:
ACEs Scale:
Birth Summary:
Invoice:
Entry date:

March 31, 2022