Client Code:

CDP611
CDP Data Collection Form
EDD:

12/03/2021
First Pregnancy?
Where did the client give birth?

corvallis Hospital
Primary Insurance:

IHN
Priority Medicaid Populations (check all that apply):
Medically high risk
Limited/No family support
Date of Referral:

06/04/2021
Doula:

Heidi Donahue
Meet and Greet Date:

08/30/2021
Method:

phone
Date of 1st Prenatal:

09/02/2021
1st Prenatal Attended By:

Heidi Donahue
Location of 1st Prenatal:

clients home
Time:

2 hours
Notes:
Talked with client about her pregnancy and difficulties with hyperemesis and her struggles with feeling so sick throughout the entire pregnancy so far. we talked about her struggles with anxiety and depression and how the constant sickness has made her metal health worse. we talked about her lack of family support but how she had an amazingly supportive husband and that they had been trying to get pregnant for years and so they are extremely excited for this baby despite how sick she is. I explained what a doula is and how we support families through the entire pregnant, birth and postpartum period. she was very excited to have a doula. I explained what we do and do not do.
I offered a healthy families referral and she said she would be interested so I sent the paperwork in that evening. she asked many questions about general labor/birth things and newborn care.
Date of 2nd Prenatal:

11/05/2021
2nd Prenatal Attended By:

Heidi Donahue
Location of 2nd Prenatal:

phone
Time:

1 hour
Notes:
discussed current issues she has been having with dehydration, contractions, blood pressure and high heart rate. she has been to the ER a couple of times and we discussed those. talked through a birth plan and different scenarios she could be facing such as early induction. talked about when to call me, when I would come be with them etc.
Total Prenatal Hours With Client:

4.5 hours
Date of 1st Postpartum:

12/01/2021
1st Postpartum Attended By:

Heidi Donahue
Location of 1st Postpartum:

clients home
Time:

1.5 hours
Notes:
discussed emotional health after such a hard birth experience. client is really struggling emotionally, but I can tell she is trying to make it seem like everything is fine since baby is healthy. I encouraged her to let herself grieve the loss of the birth she had wanted, and acknowledged that missing her sons birth due to being asleep under anesthesia is traumatic and its ok to be happy her son is healthy but also angry at her birth experience, she cried and thanked me for saying that and I gave her a hug. I urged her to find someone to talk to about the grief of the birth and that if she didn't have someone she trusted, to reach out to me when she felt she needed to talk. we talked about how she has been feeling since her last ER visit due to the blood patch, and I celebrated the fact that she can now sit up and breastfeed without feeling sick. we talked about breastfeeding and the current struggles and I praised her for how determined she has been to give her baby breastmilk despite all the health challenges she has faced since the birth.
Total Postpartum Hours With Client:

3
# of telehealth/in person visits during course of care:

1
# of text messages during course of care:

200
# of phone calls during course of care:

2
Date Created:

December 30, 2021

Client Confidentiality Release Form
Doula's name:

Heidi Donahue
Date signed:

09/16/2021
Date of birth:

10/16/1993

CDP Letter of Agreement
Client signature: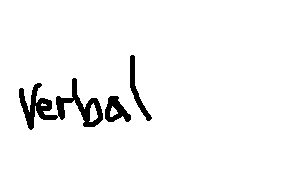 Date signed:

09/16/2021

Required Documents Checklist
Confidentiality Release Form:
CDP Data Collection Form:
Entry date:

March 31, 2022