Client Code:

CDP779
CDP Data Collection Form
EDD:

02/14/2022
First Pregnancy?
Where did the client give birth?

Eugene Riverbend Hospital
Provider:

Dr. Balderman
Primary Insurance:

IHN
Priority Medicaid Populations (check all that apply):
Limited/No family support
Date of Referral:

11/08/2021
Doula:

PhoebeSue Nordyke
Meet and Greet Date:

11/10/2021
Method:

Phone
Date of 1st Prenatal:

12/16/2021
1st Prenatal Attended By:

Phoebe
Location of 1st Prenatal:

Zoom
Time:

1.5
Notes:
General thoughts and wishes for birth. Spoke with client and main support person (best friend) about her role in the birth and the role client wants me to fill in conjunction with main support person. Discussed how pregnancy is going and current struggles with baby's father and how it is affecting her/her baby/her birth plans. Talked about support system for labor and postpartum. Discussed general coping mechanisms and reasons for wanting the type of birth she wants, and ultimate goals/desires for her birth experience.
2nd Prenatal Attended By:

N/A- Premature birth
Notes:
Unable to complete second prenatal. Client gave birth prematurely.
Total Prenatal Hours With Client:

1.5
Date of Doula Arrival:

01/05/2022
Time of Doula Arrival:

00:45
Birth Attended By:

Phoebe
Date of Doula Departure:

01/06/2022
Time of Doula Departure:

16:10
Client birthed?

Yes
Total Hours With Client:

11.5 hrs. Time was broken up with 2 visits to hosptial. First visit ended on 1/5 at 08:10 and second arrival time was on 1/6 at 12:25
Date of 1st Postpartum:

01/28/2022
1st Postpartum Attended By:

Phoebe
Location of 1st Postpartum:

Client Home
Time:

1
Notes:
Discussed physical and mental well-being- how is her support? Discussed how NICU stay went and how they are adjusting to being home. Made sure she had community resources in place (WIC, SNAP, discussed Babies First program but client decided against for now). Talked about how family and friend support can help her as a single mom. Talked about how feeding is going, gave pumping tips. Baby still is unable to latch, but they are trying daily.
Date of 2nd Postpartum:

02/10/2022
2nd Postpartum Attended By:

Phoebe
Location of 2nd Postpartum:

Zoom
Time:

1
Notes:
Talked about physical and mental health. Client is going to speak with doctor at her 6 week appointment in a week about checking iron levels and getting birth control and referral to a counselor to help with mental health. Went to ER in past week with abdominal pain, found out it was due to gallstones, will be having surgery. Talked about creating plan for support before/during/after surgery. Client is currently combo feeding while trying to increase breastmilk supply, discussed ways to try and increase it. Talked about how to use support system to help give her breaks, help with daily tasks, etc.
Total Postpartum Hours With Client:

2
# of telehealth/in person visits during course of care:

3
# of text messages during course of care:

42
# of phone calls during course of care:

5
# of emails during course of care:

37
Date Created:

February 11, 2022

Birth Summary
Summary:
Every birth has its own unique details, but this one had several that were new for me. When my client's water broke at 34+2 weeks, I was surprised, but not completely. She had a very stressful pregnancy, and my gut had told me she wouldn't make it to 40 weeks, but I definitely did not expect her baby to be premature. We were a week away from her 2nd prenatal visit, so the official birth plan hadn't even been drawn up yet, but thankfully we had already talked in lots of detail at her first prenatal, so I had a pretty good idea of her desires and ways to help support her.
This was my first client who ended up with a pitocin induction that didn't end up wanting, and getting, an epidural. It was a powerful, intense birth. I met her at Eugene Riverbend Hospital shortly after midnight on 1/5/22 when she was initially transferred there, and stayed with her until the MFM doctor came in around 8:00 and created a plan with my client to bring baby earthside as she was having no contractions or dilation. I then left the hospital to get rest until things ramped up and she needed my support again.
Arriving around noon on the 6th, I learned my client had hit 4cm, but hadn't had any change in quite some time. After discovering her second bag of water hadn't broken and a good, informative conversation with the nurses and me to help her understand the benefits of choosing to break it or not, she decided to allow the doctor to break it and see if it helped move things along. At that point, it took only 2 hours until she had dilated the last 6cm and there was a baby in her arms. I have never had a first time birther go so quickly! I didn't know what all to expect with a premature baby, so it was a nice surprise to see the hospital staff initiate delayed cord clamping and skin to skin as long as they could before she had to be taken by the NICU staff. They did the initial examination of the baby in her room before she was taken down to the NICU, which was so nice to know that they could and would keep her close to mom as much as possible in those crucial first moments. It was amazing to hear her cry right away when it was a situation where I didn't even know if she would since I had never been at a premature birth before.
I loved Dr. Balderman the MFM specialist. He was so kind and informative with my client. He spoke with her about all of her options, brought up recent studies and what they meant, and respected her choices with full support. The staff at the hospital was very doula-friendly, and so respectful and supportive of my client. It was an amazing experience!
Date Created:

February 11, 2022

Invoice Form (Credentialed Doulas)
Invoice Date:

02/10/2022
Check All Services Provided:
Prenatal Visit 1
Birth
Postpartum 1
Postpartum 2

CDP Letter of Agreement
Client signature: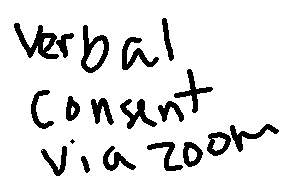 Date signed:

12/16/2021