About Us
The Community Doula Program was developed in partnership with InterCommunity Health Network Coordinated Care Organization to provide culturally, socially, and linguistically matched doula care to medicaid families in Oregon. Having trained over 100 doulas to become state certified Traditional Health Workers, the program has already served over 200 families. Our focus on decreasing maternal health inequities by our most underserved families has already shown decreased cesarean birth rates, higher breast feeding rates, and high patient satisfaction. We believe in building community solutions to our maternal health crisis in the United States, and are dedicated to sharing our experiences with families and communities looking to do the same.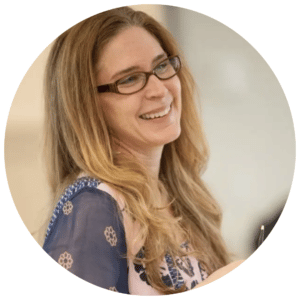 Melissa Cheyney, PhD, LDM
Director and Principal Investigator
Melissa Cheyney PhD, LDM is a Professor of Clinical Medical Anthropology at Oregon State University (OSU) and a community midwife. She co-directs Uplift—a research and reproductive equity laboratory at OSU, where she serves as the Primary Investigator on more than 20 maternal and infant health-related research projects, including the Community Doula Program. She is the author of an ethnography entitled Born at Home (2010, Wadsworth Press), co-editor with Robbie Davis-Floyd of Birth in Eight Cultures (2019, Waveland Press), and author or co-author of more than 60 peer-reviewed articles that examine the cultural beliefs and clinical outcomes associated with midwife-attended birth at home and in birth centers in the United States. In 2019, Dr. Cheyney served on the National Academies of Science, Engineering and Medicine's Birth Settings in America Study and in 2020 was named Eminent Professor by OSUs Honors College. She also received Oregon State University's prestigious Scholarship Impact Award for her work in the International Reproductive Health Laboratory and with the Midwives Alliance of North America (MANA) Statistics Project. She is the Editor-in-Chief of the journal Birth: Issues in Perinatal Care and the mother of a daughter born at home on International Day of the Midwife in 2009.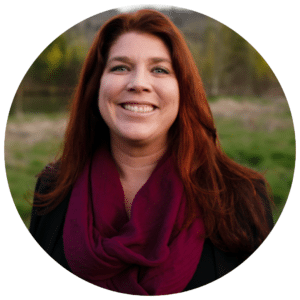 Roslyn Burmood, CPM, LDM
Roslyn Burmood is the Program Manager for the Community Doula Program, Community Midwife and self-appointed Doula Hugger. After a life-changing trip to Indonesia, she changed careers from business and technology to become a birth worker focused on reproductive justice and equity. She believes strongly that every person should have access to midwifery and doula care. In her free time she enjoys being with her family, hiking, and searching out a new podcast to binge on.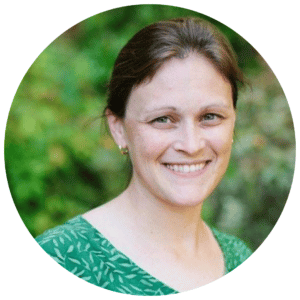 Marit Bovbjerg, PhD
Epidemiologist and Co-Investigator
Marit Bovbjerg, PhD MS Research Director; Dr. Bovbjerg is a health services and reproductive epidemiologist at OSU. She will be responsible for the quantitative evaluations, including birth outcomes and cost analyses.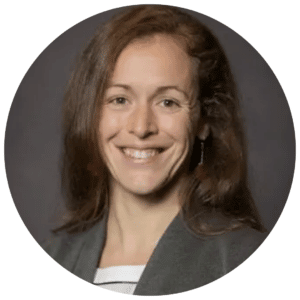 Holly Horan, PhD, Doula
Holly is an Assistant Professor of Anthropology at the University of Alabama in Tuscaloosa and a birth and postpartum doula. Holly conducts research on maternal stress and birth outcomes in Puerto Rico and is currently initiating a community-led MIH research needs assessment in the state of Alabama. Holly served as the first program coordinator for the Community Doula Program and now leads the research team.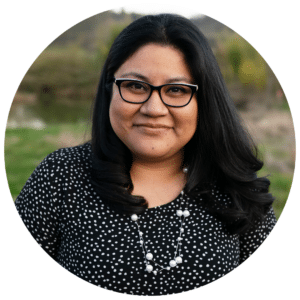 Analuz Torres, THW Doula
Mi nombre es Analuz Torres, nací en Oaxaca México y pertenezco a la región Mixteca. Mi origen como inmigrante e indígena me han ayudado a entender la comunidad indígena e inmigrante de esta área. Ahora como madre de dos niñas que tuvo que dar a luz en esta área sin el apoyo de una amiga, compañera o alguien que abogara por mí en un momento tan importante e impactante en mi vida, veo la importancia de la presencia de una dula. Por estos motivos me apasiona poder servir como dula o puente entre el sistema médico y las mujeres. Me apasiona brindar confort y apoyo a través de tan crucial momento en la vida de una mujer.
My name is Analuz Torres; I was born in Oaxaca Mexico in the Mixtec region. My origin as an immigrant and indigenous woman have helped me understand the indigenous and immigrant community in this area. As a mother of two girls who had to give birth in this area without the support of a friend, family or an advocate for me during such important event in my life, I see the importance of the presence of a doula. For these reasons, I am passionate about being able to serve as a doula or bridge between the medical system and women. I am passionate about providing comfort and support through such a crucial moment in a woman's life.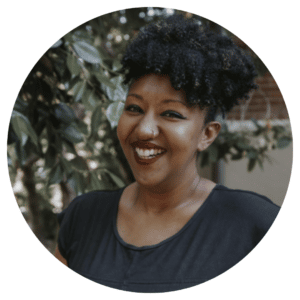 Micknai Arefaine, Doula
Reflective Supervision Facilitator
Micknai Arefaine is a cultural organizer, educator, chef, and doula. She holds a Masters in Applied Anthropology from Oregon State University. She is the owner of Za Gualay Consulting, where she works with organizations who are looking for deeply transformative and holistic experiences that center justice, equity, belonging, healing, and dismantling the systems of oppression. She designs and facilitates experiences that help empower collaborators to dream up and co-create alternative ways of living, laboring, loving, shaping spaces and time, and inhabiting the land together. She has received several awards for her culturally aware and equity focused leadership. She enjoys cooking for her business, Habesha Flavor, volunteering with the Baltimore Doula Project and her non-profit The BlaQ Qiln Collective, herbalism, Black speculative arts, healing and spiritual practices, and exploring Baltimore.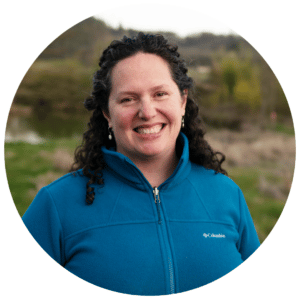 Peg Kriz, THW Doula
Peg's interest in birth work began when she became pregnant while attending massage school in Oregon. Ten years later, Peg became a doula with the Community Doula Program and found that it was a natural addition to her work as a massage therapist. It has also benefitted her family life. Peg lives in Corvallis with her husband, two young daughters and her mom. "Becoming a doula has taught me to be a better mom. I've learned that listening is more important than solving the problem for some people. I have become more present for my children as a result. Supporting families and being present at such a major life transition is a huge honor." In her spare time, you can find Peg hiking with friends and her two dogs or being active outside with her family.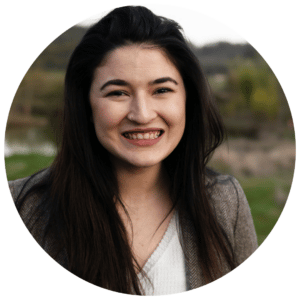 Evangelina Steiling, Doula
Service User and Survivor Support
Evangelina Steiling is a wife, mother of five, and birth doula with a passion for supporting young moms living on society's margins. Her practice is informed by her own experiences with childbirth as a survivor of childhood sexual trauma and PTSD, as well as the support and guidance that she received from compassionate and skilled midwives and doulas. The care these amazing women offered Evangelina inspired her to co-found Young Roots—a program that offers free education, community, and doula services for pregnant teens and young parents, with a focus on trauma-informed care from pregnancy through postpartum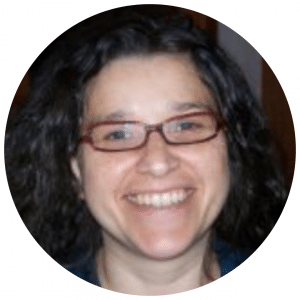 Carolina Amador, MD, MPH Community Pediatrician
Carolina Amador is a community pediatrician and has been practicing in Corvallis for 17 years. She received her medical degree from Medical College of Georgia, and completed a residency and was chief resident at West Virginia University. She also received a master's in public health from University of Washington. Carolina works in a school based health center and focuses on providing primary care to children and adolescents. Her specialist interests include contraception in adolescents, prevention of trauma and toxic stress in children, and improving access to the outdoors and nature based activities in childhood. She enjoys spending as much time as possible on trails either on foot or on bike especially with her husband and 3 children.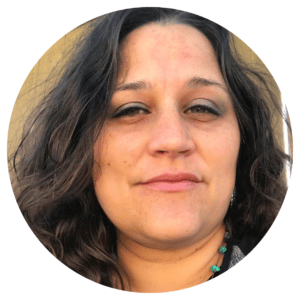 Ali Lape, THW Doula
Ali Lape she/her/hers CPM, BS BioCultural Anthropology. I am a THW Doula, a doula with the Community Doula Program, a Peer Review Coordinator, and a member of the board. I am a student at OSU working on my MA in Applied Anthropology. I study the label high-risk and what it means to pregnant people and how it influences decision-making for their birth location. I live in Corvallis, OR and am mom to two teenagers.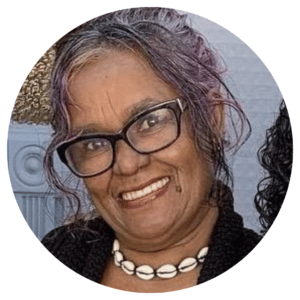 Valentina Sores, Doula and Home Visitor
Early Learning and Education Specialist
Valentina (Tina) ha trabajado con el programa de Familias Saludables desde 2017 y tiene Licenciaturas en Psicología. Tina tambien ha trabahado de maestra y con el programa de Intervención Temprana. Su primer idioma es el portugués. Ella aprendió inglés y español en los Estados Unidos. Tina está trabajando para obtener su certificación como Doula, y también es copresidente del Comité Asesor Hispano del Linn-Benton. (Linn_Benton Hispanic Advisory Committee) El Corazón de Tina se llena de felicidad cuando está sirviendo a su comunidad Hispana y trabajando con las familias del programa "Familias Saludables". Su fortaleza está en la educación para padres y jardinería.
Statement of Solidarity
"We can't all be created equal, if we can't get an equal start in life."
- Michael Lu, physician and Associate Administrator of Maternal and Child Health at the US Department of Health and Human Services
To be a doula is to answer a calling to serve. The Community Doula Program is built on a commitment to care for all pregnant people who want an advocate by their side. We recognize that one of the legacies of enslavement is current widespread obstetric racism, both implicit and explicit, that can render Black families invisible. To mothers around the world who pour out their grief, for the thousands of Black children who have been harmed or killed by anti-Black racism, we see you. The CDP reaffirms our commitment to dismantling the systems that lead to birth inequities, mass incarceration and police brutality, for all lead to the same unacceptable outcome – an inequitable burden of preventable death and suffering. We acknowledge our collective responsibility for the structural and direct violence perpetuated against Black bodies, and we renew our dedication to support families as they bring their babies into the world. To mothers and parents everywhere, we hear your outrage and sorrow and stand alongside you as we envision and implement a more equitable future . . . one birth at a time.
We invite you to join us in the work and take one direct action step today: Donate to Sacred Root Doula, a program of the Black Parent Initiative. Learn more here.