Learn more about Community Doula Program (CDP) Doulas and how they can support you during birth, pregnancy, and early parenting.
The Benefits of Doula Care
Specially trained doulas support families before, during, and after birth.
Doulas are trusted, non-medical professionals who provide respectful physical, emotional, and information support during birth, pregnancy, and early parenting. Doulas work with you and your doctor or midwife to navigate your care during birth and after baby is born.
Community doulas understand what matters most to you.
We understand that birth is deeply rooted in family and tradition, which is why we want to make sure you have the doula that can best support you. Whether they speak your language or share your background, families thrive when they have community support.
Research shows that people with doulas:
Have shorter labors with fewer complications
Reach their infant feeding goals more easily
Have fewer cesarean births
Describe more positive feelings about their birth
After the birth a doula can help with settling into life with your baby.
Your doula can help with feeding, weighing, and bathing and answer your questions and share resources and ideas. If you have other children, doulas can talk with you about sibling adjustment and this next phase of parenting.
Doulas are a part of your birth team.
Doulas do not take the place of the midwives, doctors, or nurses. They are specially trained to give you information and support and work with your health care providers for a healthy and satisfying birth.
Doulas help you have a healthy birth and pregnancy.
During your pregnancy, your doula can answer questions about what to expect at your place of birth, teach you different labor positions, help you write a birth plan, and you can work together on how you can be supported when you return home with your new baby. At your birth, doulas provide continuous care, including massage and emotional support.
Doulas help your chosen friends or family be the best possible support for you.
Your doula is specifically trained to support people during birth. This includes helping those you choose to welcome to your birth. Your friends or family members may be excited, tired, or overwhelmed and unsure how to best help you. A trained doula can help them with strategies on how to best support your healthy birth. Your CDP doula does not count against the number of allowed visitors at the hospital.
Doula care includes support during birth, pregnancy, and the early weeks of parenting.
When you meet your doula, she can explain to you the specifics of her care, when she will be "on-call" for your birth, and other details. Generally, your doula will meet with you two times before the birth, provide support during your labor and delivery, and two visits after the birth in your home.
Am I eligible to receive free doula care under this program?
This program is for people living in Linn, Benton, Lincoln, Lane, and Marion counties with Medicaid, InterCommunity Health Network, Oregon Health Plan, or Pacific Source health insurance. If you would like additional information about working with a doula please contact us!
Please contact us if you are unsure if you qualify for our program.
Our Program Coordinator will help you find a doula that is matched to your needs.
Start the process today.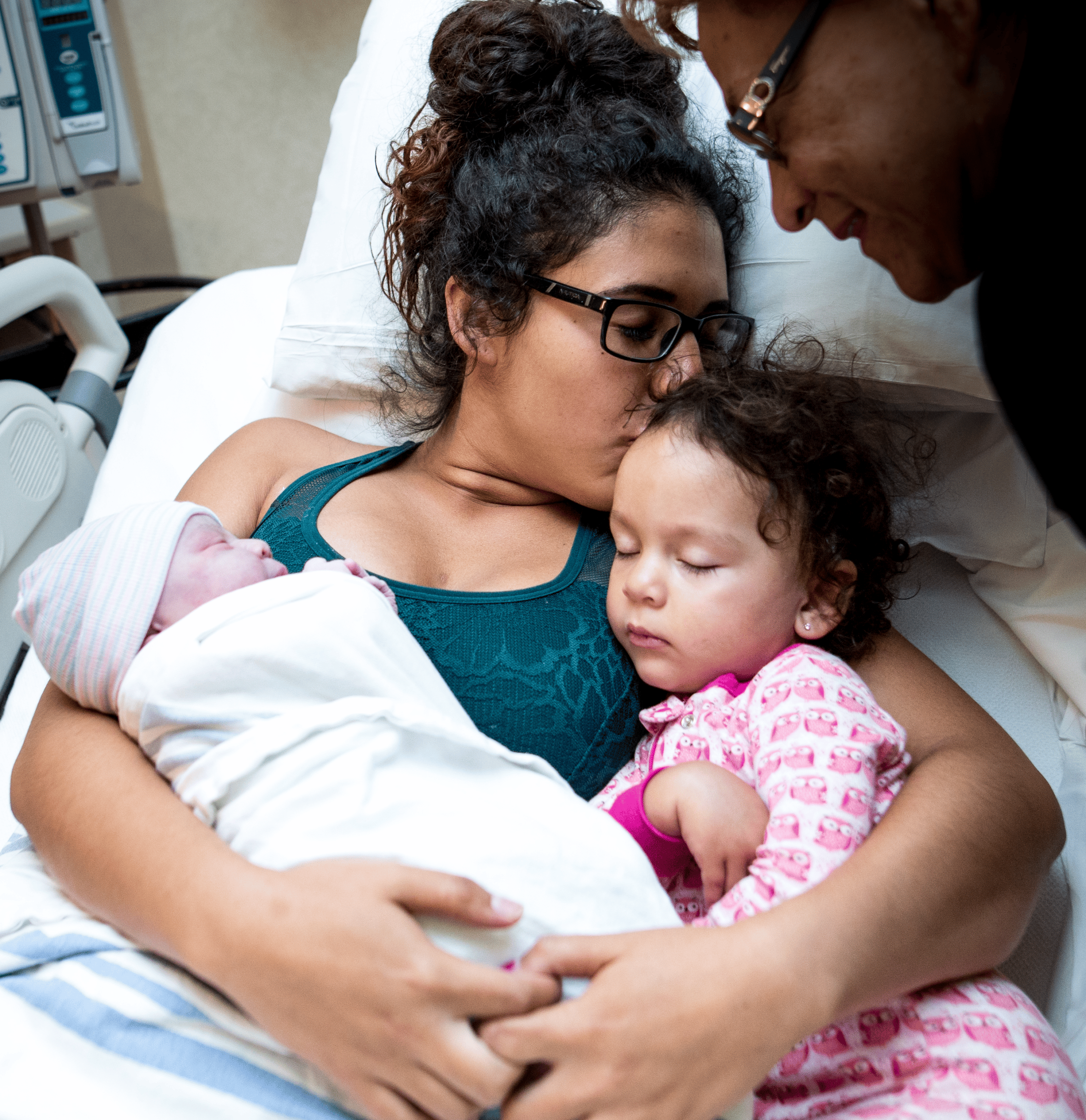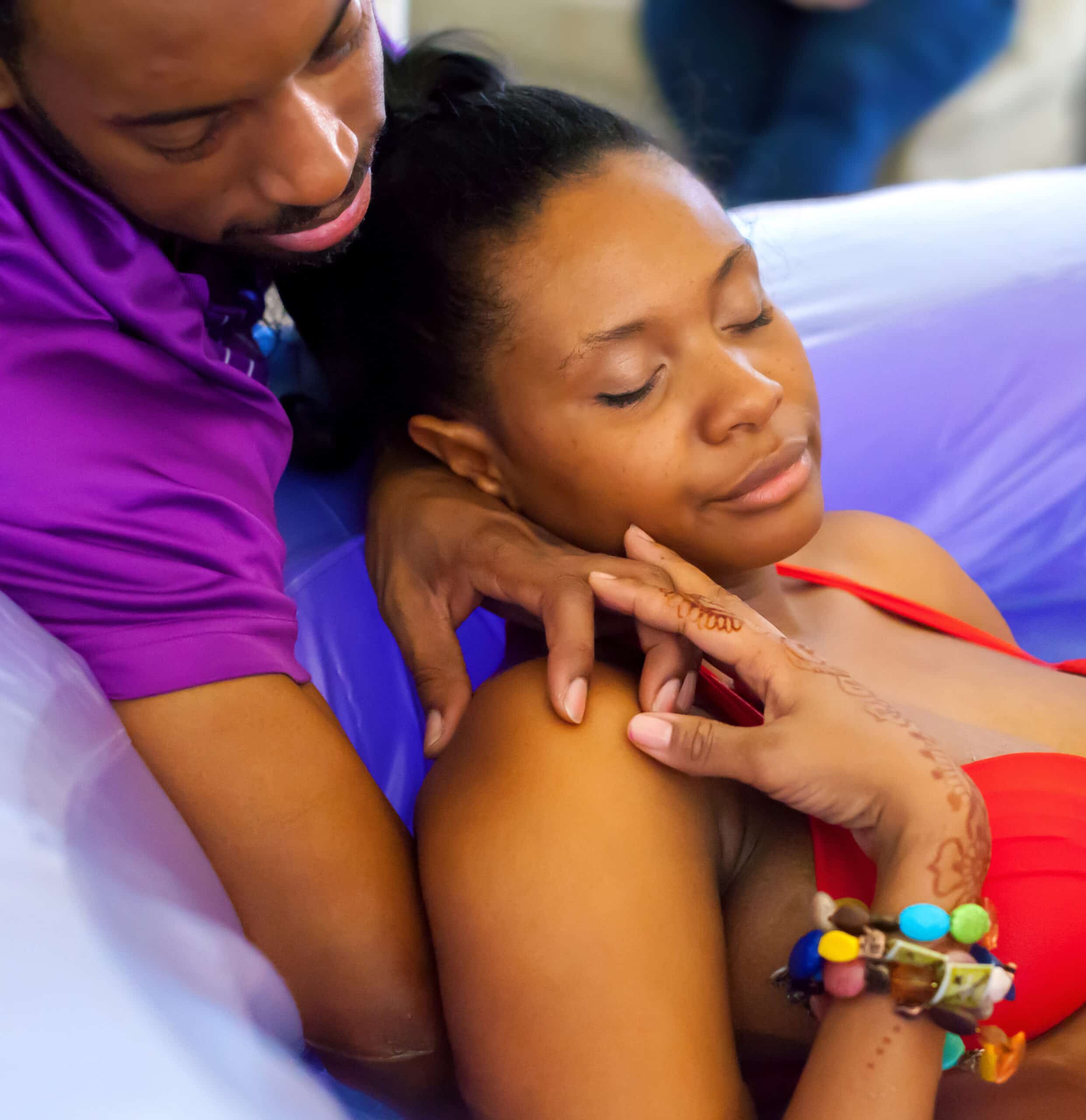 There are more than 100 CDP doulas, all of whom have received training that exceeds Oregon State requirements. Learn more about some of our CDP doulas.
Grupo de apoyo virtual para las mamás y familias que tienen niños pequeños en casa durante esta era del COVID-19.